The Dollars and Cents of Non-Medical Home Care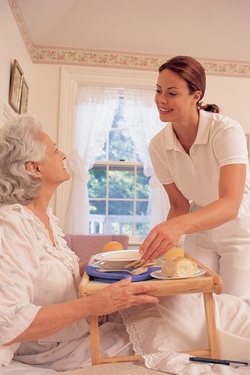 Families are often unfamiliar with home care, what it costs, and how to pay for the service. Here are some helpful guidelines:
1) Most home care services are
private pay
. The DFW average cost of private care is $18 per hour. Fidelis' rates range from $16 - $25 per hour depending on the number of hours of care provided. All veterans receive a discounted service rate regardless of branch of service or service dates.
2)
Long term care insurance
may cover the cost of home care provided certain criteria are met, and Fidelis can assist in the application process as well as with claims.
3) Veterans who served in war time may qualify for
assistance from the VA.
Fidelis can assist in the application process on behalf of the veteran or surviving spouse. Generally speaking, a veteran or surviving spouse of a veteran who served during war-time, is home bound, and meets certain asset criteria can qualify for VA aid.
How does non-medical home care stack up to assisted living or nursing home costs?
Average Cost of Care 2012*
Day
Month
Year
Home Care (4 hr day/5 days wk) $72 $1,440 $10,368
Assisted Living Community $110 $3,300 $39,600
Nursing Home/Prvt Room $222 $6,600 $81,030
*Source:
Genworth 2012 Cost of Care Survey
At Fidelis, our commitment is to serving our seniors and providing families with the best support and information available in making their decisions. We believe that while non-medical care is not right for everyone, many people can benefit from receiving care in the comfort and familiarity of their own home. If you have additional questions about Fidelis or our services, contact us today at (972) 775 1000.
---