Delivering care, earning your trust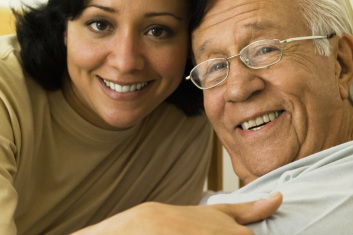 Have you ever wondered where professional caregivers come from? What inspires and motivates people to pursue a career working in the care of others? Fidelis Home Care recognizes that the most critical element to a positive relationship with our clients is the careful selection of only the most qualified caregivers. Fidelis uses a 15 step hiring process that includes state specific and national criminal background checks, employment history checks, license verification, and personal reference checks. From there, each of our caregiver applicants must pass a competency exam, complete orientation and co-caregiver training, and pass several on-line training models.
Fidelis monitors the accuracy and timeliness of care provided through regular care coordinator visits and by implementing state-of-the art scheduling software from eRSP. This software automatically alerts our staff upon the arrival and departure of each caregiver. If a caregiver fails to arrive on time, an alert is immediately sent to the staff on-call.
Above all, professional caregivers give their hearts to their work. Time and again, we see families "adopt" caregivers who do more than just cook or clean, they support the entire family! The heart of a professional caregiver is selfless, kind, and above all else patient. These characteristics are not always easy to find, but our clients deserve the very best, so we demand it!
---
---